VESPA II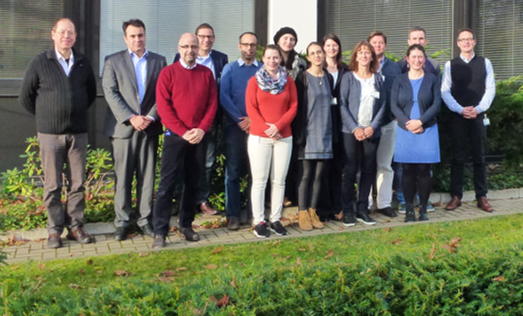 VESPA II stands for Collaborative Project on the Chemical Behavior of Long-Lived Fission and Activation Products in the Near Field of a Nuclear Waste Repository and the Possibilities of their Retention - Phase II
Objectives
The project aims at significantly improved understanding of solution properties and the retention of mobile fission products (137Cs, 99Tc, 79Se, 129I) especially under reducing geochemical conditions.
More reliable chemical input data (solubility limits, sorption coefficients, source terms) for long-term analytical model calculations for generic repository conditions of different host rock formations shall be generated within the project. This includes inventory, instant release fraction and chemical release form of the source term for 129Iodine as well as solubility limits and sorption coefficients for the elements Cs, Tc, Se, I.
VESPA II started in September 2017 and will last until June 2022.
Project Partners are:
 Gesellschaft für Anlagen- und Reaktorsicherheit (GRS) gGmbH (project coordination)
 Karlsruhe Institute of Technology, Institute for Nuclear Waste Disposal (KIT-INE)
 Forschungszentrum Jülich, IEK-6: Nuclear Waste Management and Reactor Safety
 Helmholtz-Zentrum Dresden-Rossendorf, Institute of Resource Ecology (HZDR)
With this collaboration, the different competences and capacities are pooled to reach the project goals.
The project is supported by the German Federal Ministry of Economic Affairs and Energy under the contract numbers 02 E 11607A (GRS), 02 E 11607B (HZDR),
02 E 11607C (KIT-INE) and 02 E 11607D (FZJ-IEK-6).